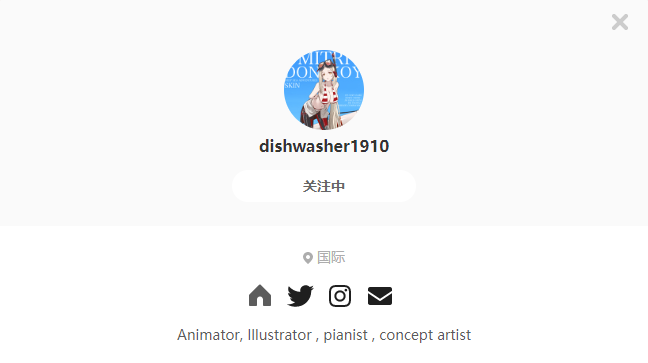 dishwasher1910——每日P站画师推荐~20191129~
画师主页:https://www.pixiv.net/member.php?id=13408193
画师推特:https://twitter.com/Dishwasher1910
"You want some sunscreen as well commander ? "
"So a little punk like you is my commander ? Not that I mind, but be prepared ~I'm built to go deeper and last longer than anyone else, you think you can handle that ~ ?"
Pillar of Execution
"You know what's so practical about machines ? You can always rebuild it , and you can always hack it."
🔴"Pssstt , I heard Kanao-nee and Tanjiro-ni was going at it last night"
💚"Again ?! Such is the stamina of pillars, we're almost out of vases already .
🔷"Oh...that's what you meant...."
Nezuko for best ONI-sama
Saucy Sundays : Shinobu
Heads I eat you , tails , I also eat you
Had the pleasure to contribute to 1st anniversary illustration book for #AzurLane a while back and finally can reveal to y'all
🔥😤🙏
This body only belongs to...
Is this the best of the Sakura Empire ? I would have enjoyed fighting your seniors more
New Skin time
"I might be the younger sibling , but I'm the biggest of em' all !!"
Welcome Admiral , The ladies of the renowned Yamato Tea-house are here to cater to all your needs
The new generation
Yamato skin pack
NEEEEEZZZZUUUUUUUUUUUKKKOKOOOOK CCCCHHHAAN
Team Pink or Team Red
Our bonds will never be separated
Miss Politan
Never draw 80s hairstyles in anime form again
A tribute to Kyoto Animation